Social Feed Manager is open source software that harvests social media data and web resources from Twitter, Tumblr, Flickr, and Sina Weibo. It empowers researchers, faculty, students, and archivists to collect, manage, and export social media data. By running Social Feed Manager on behalf of their communities, cultural heritage and research organizations can provide an innovative service.
Members of the GW community who wish to collect social media data will find more information at GW Libraries.
For more information see Overview of Social Feed Manager and the documentation.
Featured Posts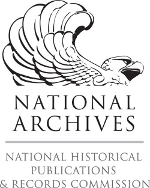 Social Feed Manager has been supported by a grant from the National Historical Publications & Records Commission as well as grants from IMLS and the Council on East Asian Libraries.